Understanding Flame Spread Ratings
PaintTech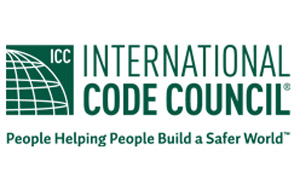 What is a flame spread index?
It's time to clear the air and extinguish any misperceptions of flame spread ratings and how they apply to architectural paints. Quite simply, paints are not required by The ICC International Building Code (for new buildings) and International Fire Code (for existing buildings) to be tested for allowable flame spread and smoke development characteristics. Instead, those two agencies assign classifications to building materials used for interior finishing for their flame spread and smoke development indices. Building materials are grouped in the following classes by Flame Spread Index and Smoke Developed Index when tested in accordance with ASTM Method E 84, "Standard Test Method for Surface Burning Characteristics of Building Materials":
Flame Spread Rate Index Chart:
| | | |
| --- | --- | --- |
| Class A: | Flame Spread Index | 0 – 25 |
| | Smoke Developed Index | 0 – 450 |
| Class B: | Flame Spread Index | 26 – 75 |
| | Smoke Developed Index | 0 – 450 |
| Class C: | Flame Spread Index | 76 – 100 |
| | Smoke Developed Index | 0 – 450 |
Why are architectural coatings not assigned a Flame Spread or Smoke Density Index?
In 1974, a study was conducted by the National Paint & Coatings Association to examine the flame spread and smoke development characteristics of various combustible and non-combustible building materials.* The study examined both coated and uncoated building materials with a wide variety of conventional interior paints and coatings. The research report concluded that the study "provides substantial evidence that conventional paints and coatings do not increase the flame spread of either non-flammable or flammable substrates upon which they are applied. It also indicates that any fuel contribution to smoke density increase is insignificant when compared with the contribution of the substrate itself."
What do the flame spread ratings mean?
When paints are applied to substrate materials that have been tested and classified, interior paints and coatings have been found to have no effect on the Flame Spread Index or Smoke Density Index of rated materials. For example, if the Gypsum drywall is rated Class A, whether painted or unpainted, the substrate classification remains Class A. The architectural paint used does not change that classification, nor does it specifically receive a rating. So, if the subject of flame spread or smoke density ever arises concerning conventional paints, you can feel confident knowing that it is the substrate that is classified and not the coating itself. For more information concerning flame spread or other building code regulations, please visit the ICC website at www.iccsafe.org.
*Flammability of Paint Study, National Paint & Coatings Association, Inc., 1974, Project 3-3774-141, Southwest Research Institute.