The Final Appearance of Your Paint Depends on the Lights in Your Home
ColorTech
Selecting the perfect paint color for a home or office can be tricky. You need to consider the overall design, the location of the room in your house, the furnishings and accessories that are in the room. One thing you cannot overlook when choosing paint is the lights in the space.
Lights are essential when you prepare to create a new look with paint, as the lighting conditions can drastically change how the paint looks at different points in the day. You must consider the direction of light in the room, the types of light bulbs you use, and the amount of natural light that is also available.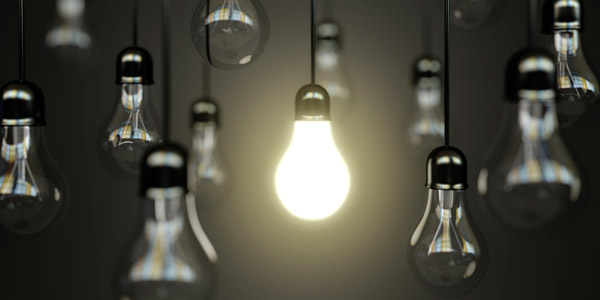 When choosing which light bulbs to install or when finding paint that works with your existing bulbs, consider this handy explanation of the different varieties available:

Fluorescent lights enhance shades of blues and greens and can diminish warmer hues such as reds and oranges.

LEDs offer flexibility and look good with a variety of paint colors.

Halogen lights offer a close resemblance to daylight and make colors pop in a room.

CFLs are available in a wide variety of light strengths. Check the bulb's Kelvin rating before you install. A bulb with a low Kelvin rating offers a warmer light while higher ratings more closely mimic full daylight.

Incandescent bulbs downplay cooler colors and help warmer colors such as yellows, oranges, and reds stand out.

Dunn-Edwards is your trusted resource when you are ready to create a new look for a home with paint. Our website offers information, painting tutorials, and information on the latest paint product information. Visit us at dunnedwards.com