Not Everything You've Learned About Designing With Color is True
Design Trends
At Dunn Edwards we've encountered plenty of homeowners who think they have to follow color "rules" when designing their homes. They feel locked into determined color palettes or restricted to certain colors in specific rooms of the house. Our advice? Why follow someone else's rules? It's time to bring your personal design dreams to life in your home.
We've gathered together some of the most common color myths we've heard from our customers and we're ready to debunk them for you:

White is too stark for an entire room -- There are a lot of ways to make an all-white room bright and inviting. Layering whites with shades of creams, off-whites, and subtle grays can give a room a sleek, modern look with depth and visual interest.

Using pastels creates a feminine look -- Gone are the days of pastels being only for a feminine room. Muted blues, pinks, and greens are all excellent choices for rooms that get a lot of natural light or spaces that need brightening.

Monochromatic is boring -- A monochromatic room is the perfect backdrop for bold, graphic patterns or bright accent colors. Window treatments, floor coverings, and linens are all excellent ways to play up a monochromatic palette.

Children's bedrooms should be primary colors -- Some of the most inspirational painting ideas we've encountered include nurseries and children's bedrooms. The youngest members of your family should inspire you to combine unexpected colors or incorporate bold accessories in a neutral room.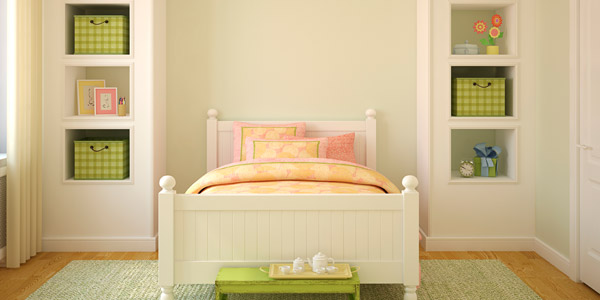 If you're in need of fresh and inspirational painting ideas visit the Dunn Edwards website today. We're proud to be your trusted resource for painting tutorials, design inspiration, and on trend color advice.